Location
Location
1102 E Montecito St
Santa Barbara, CA 93103
Event Image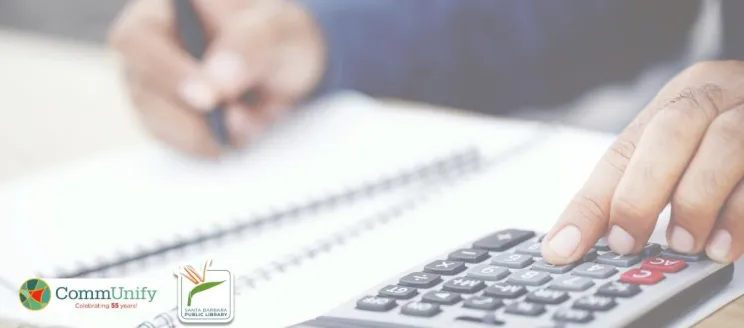 Title
CANCELED | Economic Empowerment Program for Parents
Library Categories
Category:
Description
The Economic Empowerment Program helps families with children 0 - 5 years of age learn financial strategies that encourage sustainable independence. Each participant will receive education on setting a financial Specific, Measurable, Attainable, Relevant and Time-based (S.M.A.R.T) goal. In addition, participants will leave the course with resources and tools that they can use to manage their family budget in the areas of savings, budgeting, and credit.
Session 1 will cover:
Setting Financial Goals: Create S.M.A.R.T goals to provide direction, motivation, and a clear focus.
Money Mindset: Learn how your money mindset affects how you think
Savings: Complete a spending tracker and learn how to save now and for the future.
Session 2 will cover:
Budgeting: Learn how to budget your money and how to make it grow!
Credit: Learn the basics of credit management, how to maintain your credit score, and pull your credit report. 
Financial Goal Review: Self-reflect on your short-term and long-term financial goals.
Registration prior to the course is required due to limited space.