Dates
Jul 7, 2022
5:00 - 7:00 PM
Event Image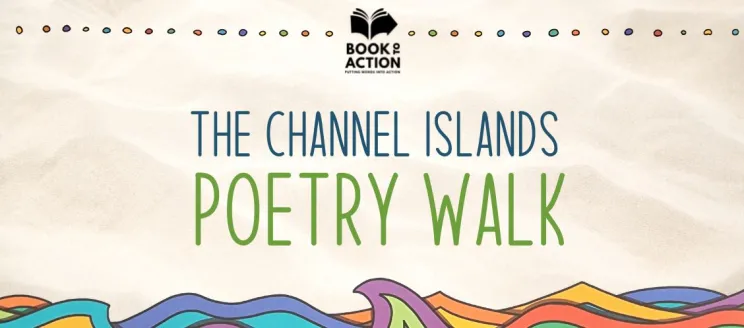 Title
Channel Islands Poetry Walk | Central
Library Categories
Categories:
Description
Drop by the Central Library during 1st Thursday and enjoy poems written by local poets inspired by the Channel Islands. The Book to Action Poetry Walk will be on display on the grass outside the historic doors. 
This program is part of our 2022 Book to Action series. Programming is inspired by Island Visions, edited by Jacob Seigel Brielle and illustrated by Isaac Seigel-Boettner, which features essays and infographics written by scientists, environmentalists, rangers, fisherman, and local outdoor enthusiasts and explores what is special about the Channel Islands and why it's important to conserve the environment and cultural significance of this unique place.
This project was supported in whole or in part by the U.S. Institute of Museum and Library Services under the provisions of the Library Services and Technology Act, administered in California by the State Librarian.
Location: Central-Outside
Jace Turner
(805) 564-5653
JaTurner@SantaBarbaraCa.gov