Dates
Aug 30, 2022
5:30 - 6:30 PM
Location
Location
Faulkner Gallery
40 E. Anapamu St.
Santa Barbara, CA 93101
Event Image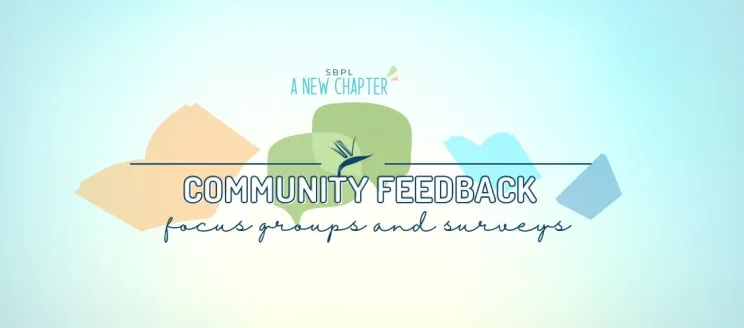 Title
Community Feedback Focus Group | Facilities and Services | Central
Library Categories
Category:
Description
Whether you just visit the Library to pick up your holds, work and study here for hours, attend programs regularly, we want to hear how the Library spaces work for you, what services are most important to you, and what your expectations are for staff assistance. Join us for a conversation about library facilities and services. Children are welcome to attend, and we will have snacks, toys, and games for them to enjoy while we chat.