Location
Location
Faulkner Gallery
40 E Anapamu St
Santa Barbara, CA 93101
Event Image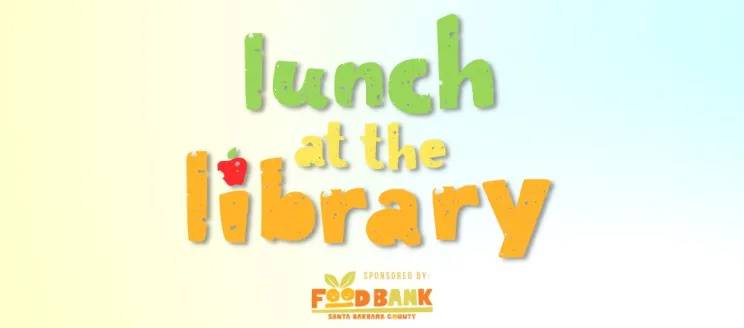 Title
Lunch at the Library | Central
Library Categories
Category:
Audience
Audiences:
School-aged children (Grades K-2)
,
School-aged children (Grades 3-6)
Description
Children and teens are invited to come pick up a free nutritious meal as part of the USDA Summer Food Service Program. There are no income requirements, and any child 18 and under is welcome. No sign-ups or registration needed. Meals are served on a first-come, first-served basis. Lunches will be served and eaten in the Faulkner Gallery, Tuesday through Friday, through August 12th.
This program is supported by funds from the Lunch at the Library Project.
This institution is an equal opportunity provider. The Summer Food Service Program is a program of the U. S. Department of Agriculture, administered in California by the California Department of Education. Lunch at the Library is a project of the California State Library in partnership with the California Library Association and supported with funds from the State of California.
https://foodbanksbc.org/programs/lunch/
Youth Services
805-962-7653
info@sbplibrary.libanswers.com