Dates
Sep 15, 2022
6:30 - 7:30 PM
Location
Location
Faulkner Gallery
40 E. Anapamu St.
Santa Barbara, CA 93101
Event Image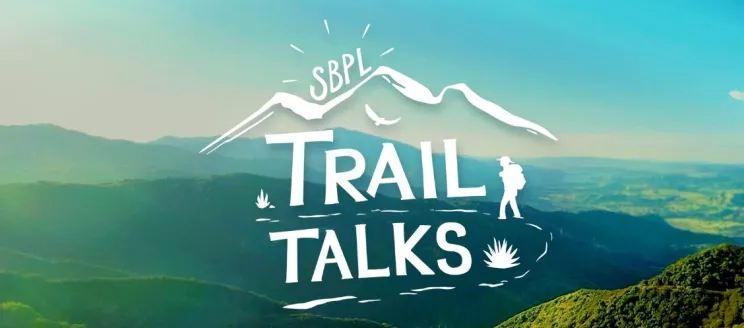 Title
Trail Talks Into the Mountains! Trails and Tales of the Santa Barbara Backcountry | Central
Library Categories
Category:
Description
This talk will highlight several historic trails that lead from Santa Barbara into our local backcountry. Trails that can still be visited today as part of a day hike or backpacking trip and connect with the Dick Smith and San Rafael WIlderness areas. Trails highlighted will include those used by the Chumash, homesteaders, miners, and early rangers.

Join local author James Wapotich as he shares images and stories from his hikes and backpacking trips along these historic trails. James has hiked many of the trails in our local backcountry. He is a trail guide, Volunteer Wilderness Ranger with the Forest Service, and is the author of the Santa Barbara News-Press hiking column, Trail Quest.