Dates
Aug 18, 2022
5:30 - 6:30 PM
Event Image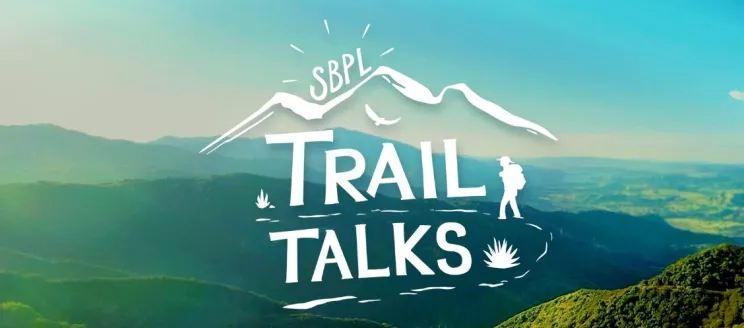 Title
Trail Talks | Staying Safe on the Trails with Santa Barbara County Search and Rescue | Virtual
Library Categories
Category:
Description
Join Santa Barbara County Search and Rescue team members Nelson Trichler and Susie Thielman, as they share about what Search and Rescue does, the history of the organization, the types of calls they go out on, and the training they go through. They will also cover some of things you can do as a hiker to avoid needing their services, what to do if you're lost, and when to report an overdue hiker.

Nelson Trichler is a longtime SBCSAR member and Incident Commander, who has been involved in more than two thousand rescues and searches over the past 40 years. He is in charge of the team's swiftwater rescue program, a member of the E-Mountain Bike team, and wears numerous other hats for the team. Nelson helped develop the geographic evacuation zones used by the county for rapid deployment of emergency medical services to evacuate people during major disasters, and has worked with personnel at Channel Islands National Park to develop their SAR capabilities and response plans. He is also an avid outdoorsman, who enjoys hiking, backpacking, rock climbing, and white water rafting.

Susie Thielman joined SBCSAR four years ago and is a very active member. A retired Registered Nurse and EMT instructor, Susie heads up the team's medical training program. An avid horseback rider, Susie also has a rich knowledge of the local backcountry and trails having put in countless hours volunteering with Los Padres Forest Association, assisting with trail maintenance projects and supporting trail crews with pack animal support.