Title
Meet Kundai Chikowero, Santa Barbara County's First Youth Poet Laureate Ambassador
Body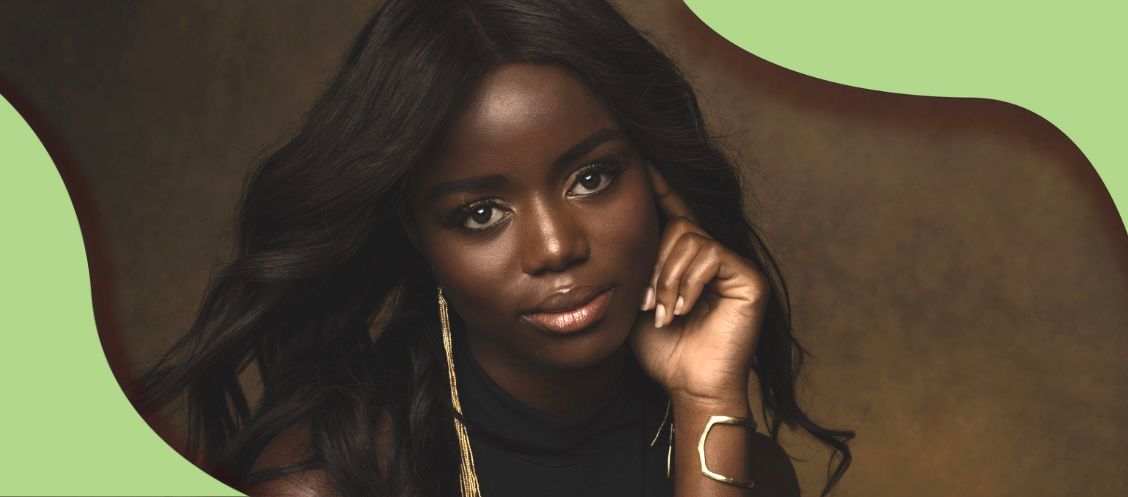 In collaboration with the Santa Barbara County's Youth Poet Laureate Program, Santa Barbara Public Library is proud to host a poetry workshop led by Kundai Chikowero. Passionate about social justice, Kundai's workshop will focus on how poetry can build communities and empower young people to spread their ideas and incite social change. Poetry and Social Justice Zine Workshop will take place at the Eastside Library April 1, 2:00-3:30pm. 
Read our interview with Kundai below, to learn more about the rising poet and read one of her poems. 
You participated in SBPL's teen internship program, an opportunity for local youth to gain work experience. Can you tell us about your time during the internship?
I participated in the SBPL's internship program in the summer of 2021. The internship was an excellent summer job experience. It was a good experience learning new skills without being overwhelming. I liked that there was something new to do and learn every day. It was also fun working on projects, working alongside my peers, and getting to know some of the work that goes on in libraries and the amenities libraries offer besides just books. 
What is your role as Santa Barbara's Youth Poet Laureate Ambassador? Can you share any highlights?
The role of Youth Poet Laureate Ambassador is not super defined, meaning many different things can be done with the role alongside the poet laureate. I have been working on different projects and giving readings at different events and event planning workshops, which is a new and exciting experience. I like to think of the role as an opportunity to learn more, meet new people, and give back through poetry and keep poetry alive throughout the county and amongst the youth as well. 
Any poets you're currently reading or really excited about and why?
I am currently reading some of Rupi Kaur's poetry books. I enjoy the stylistic approaches in her work, and the topics she covers touch on themes of equality, womanhood, autonomy, and mental health, which I care about profoundly. Her writing often takes you on a journey of some sort of healing as she covers different topics that are relatable to so many women at this time. 
Have you had any teacher/poets that have made an impact on your poetry? Who and how?
Sojourner Kincaid Rolle has had a significant impact on my poetry journey as she has always kept me in the loop and has been someone I can look to for writing advice or to know what to do next in terms of growing my work and getting more opportunities and experiences.  
How did you get interested in poetry? Is there a piece of writing advice that was given to you that you'd like to share with other young poets?
I became interested in poetry after being encouraged to enter different writing competitions and began receiving some attention for my writing. I once took an art class that pushed me to look at art differently and see that there are many different art forms that go beyond paintings and sculptures. Poetry is a form of art as well, and looking at it as such made it easier for me to freely write and not worry about making my writing look a certain way.
What are your creative/career aspirations?
I aspire to do more writing in the future and try out more prose/essay-style writing about different experiences in my life. I want to continue meeting people involved in fashion and the arts and see if there is any potential for me to do more work incorporating art and design eventually. I also plan to continue working on my modeling career alongside law school. 
Lastly, what is your life motto?
I live by not remembering that nothing really matters that much. Since one of my university majors is philosophy, I read a lot of different debates and opinions on how to live life, but ultimately there is no definitive answer. I believe the best way to live is to do things that make you happy and explore topics that pique your curiosity.  
Together for a Future Generation
By Kundai Chikowero
We are a generation
Yearning for peace and harmony
We are that generation
Pleading for togetherness.
We are that generation
Longing for fairness
A resolute generation
Determined to uphold Dr. Martin Luther King's dream
A generation longing for togetherness.
A generation nostalgic to live Dr. King's dream
A dream calling for togetherness and justice
We plead for one nation
A nation where the content of character is judged, not skin color.
We are that generation aching for togetherness
Working together like a swarm of bees
Hate will only bring us all down
Divided the world retrogresses
Imagine a troubled, divided, loveless world!
We are a generation aching for equality and unanimity.
Our world can prosper
If we work together
Work together in harmony
We are an aching generation
Aching to uplift one another
Support each other
Love one another
Stand up and plead for a better future
A brighter future for all generations.
Let Dr. King's dream come to fruition
As we stand and work together
Working together like a swarm of bees
As we work together,
We prosper
Peace, justice, and equality prevail
Together we build a brighter tomorrow
Working as one, we empower future generations
Hear our generation as we cry for togetherness
Divided, we languish in a gloomy abyss
Together we soar like an eagle
We glide high in the winds of success.