Title
Santa Barbara Public Library Honors Juneteenth
Body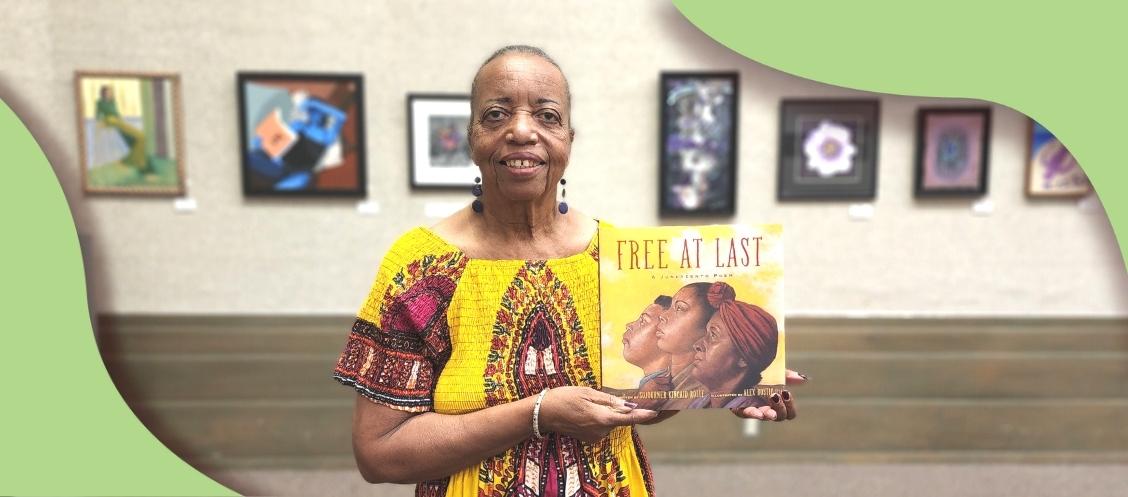 This summer, SBPL honored Juneteenth by highlighting our local Black community. Former Santa Barbara Poet Laureate Sojourner Kincaide Rolle shared her recently published picture book, Free At Last: A Juneteenth Poem, illustrated by Alex Bostic. The free verse poem traces the story of the first Juneteenth to contemporary celebrations, serving as an ode to the strength of Black Americans.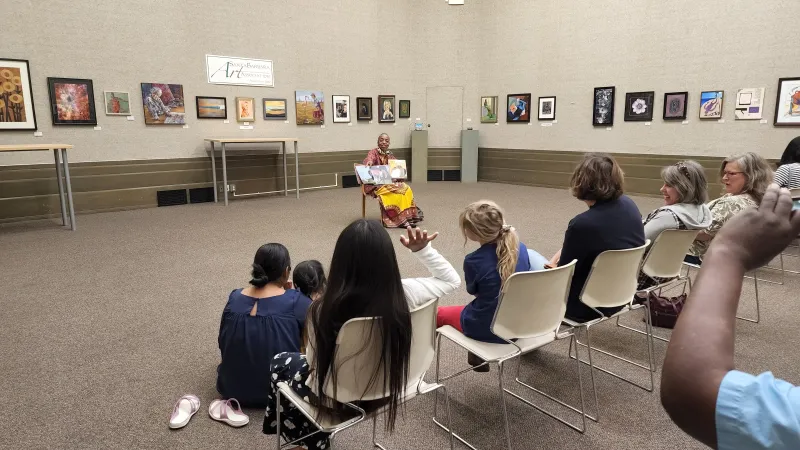 The lyrical poem does not shy away from the realities that formerly enslaved people continued to suffer after emancipation, but also highlights the hope and resilience of newfound freedom. The picture book is gorgeously illustrated with warm, vibrant images.
Rolle read the book for the crowd of families, who each had the opportunity to take home a copy, courtesy of the Library.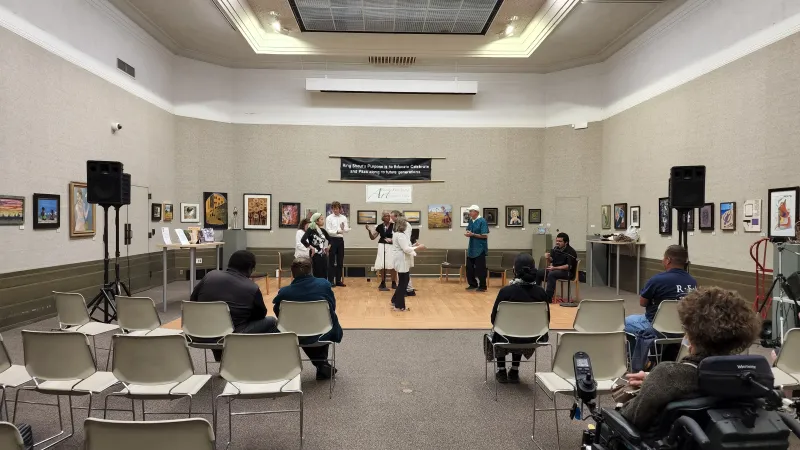 SBPL also hosted a demonstration by Santa Barbara Ring Shout Project. Ring Shout is a spiritual dance practiced by African-American slaves. 
The Santa Barbara Ring Shout Project studies and shares Ring Shout as a celebration of culture.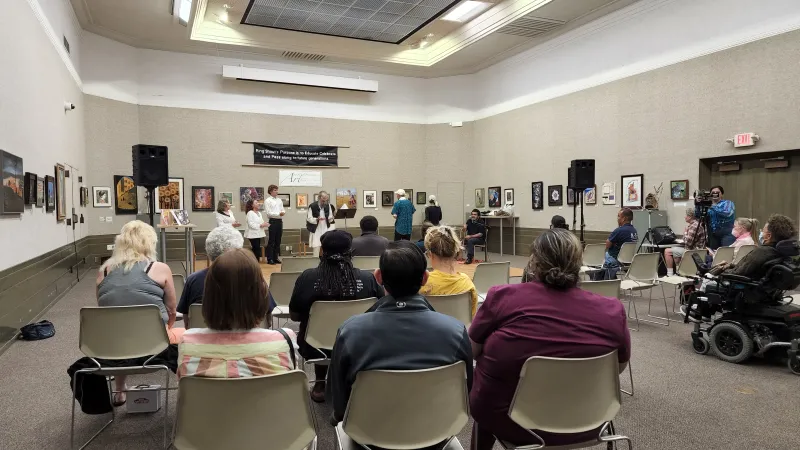 SBPL partners with many local organizations to bring arts and culture programs to the community in support of the Library's mission. View upcoming events in the Library's events calendar.