Title
SBPL Supports National Recovery Month Resource Fair
Body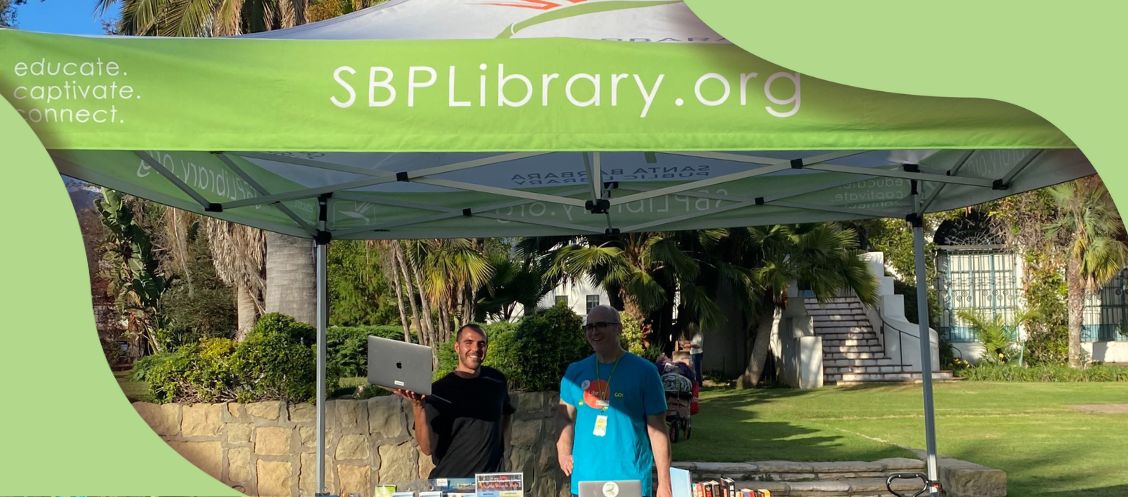 Santa Barbara Public Library participated in National Recovery Month on Monday, September 26, at The Department of Behavioral Wellness (BeWell)'s inaugural Recovery Day at the Park. The community event was held in the Sunken Gardens and connected those who are in recovery from substance abuse with many organizations that support mental health and other services. The event featured a stirring lineup of speakers, including actor Joseph Raymond Lucero and poet Brandon Allen. SBPL staff team attended the event to offer library cards, book recommendations, and appointments for SBPL Works! consultations, which can help job seekers find employment through job search strategies, resume workshops, interview preparation, and job skills training.
Throughout the night, SBPL staff asked attendees, "What's your wellness practice?" Answers ranged from exercise to meditation, setting boundaries to practicing hobbies. "I'm very protective of my morning walks," said a woman in attendance. "They help me think, reflect, and clear my mind."
SBPL staff also created several booklists to share with attendees. While patrons should consult with a mental health professional when deciding a course of treatment, the Library can be a resource in exploring recovery and mental wellness resources. Here are some titles to check out next time you're at the library.
Reading on Recovery - These titles focus on recovering from substance abuse, eating disorders, and other mental health challenges from a variety of perspectives. 
Mindfulness - These titles focus on mindfulness, meditation, and tools for enhancing well-being.
Mental Wellness - These titles focus on mental health, resilience, and healing from trauma. 
Interested in personalized reading recommendations? Submit a Book Match request. 
Want research assistance? Make a Reserve a Librarian appointment.