Title
Summer Reading 2022 Kick Off
Body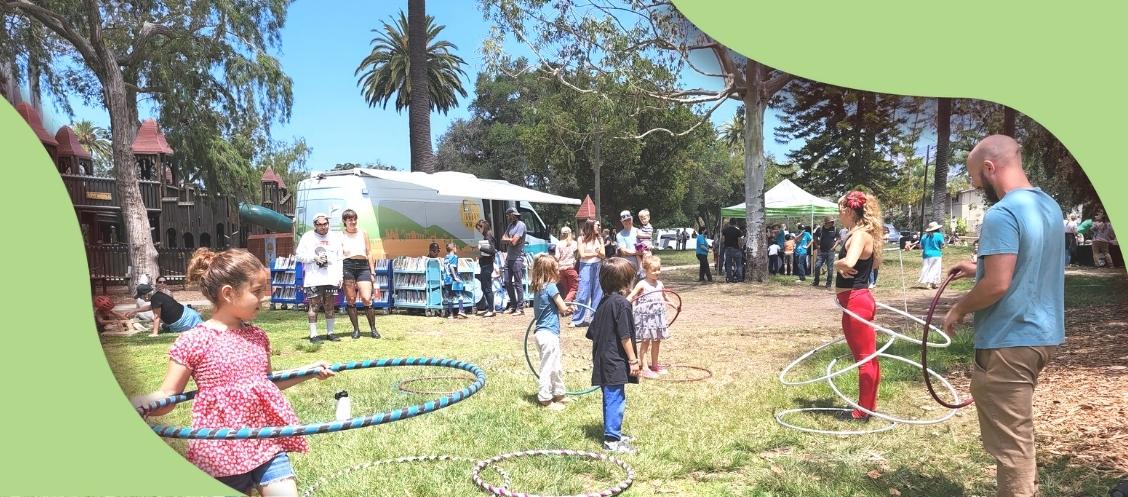 SBPL kicked off Summer Reading 2022: Stories Unfold on Saturday, June 11, at Kids World Alameda Park. The event celebrated the beginning of summer with performances and hula lessons from a real-life circus performer, complimentary Kona Ice snow cones for participants, activities with friends from MOXI and SB Natural History Museum, and the opportunity to sign up for summer reading. The Library on the Go van was on hand to check out materials, plus there were crafts and games. Every summer reading participant receives a free book courtesy of the Friends of the Santa Barbara Public Library.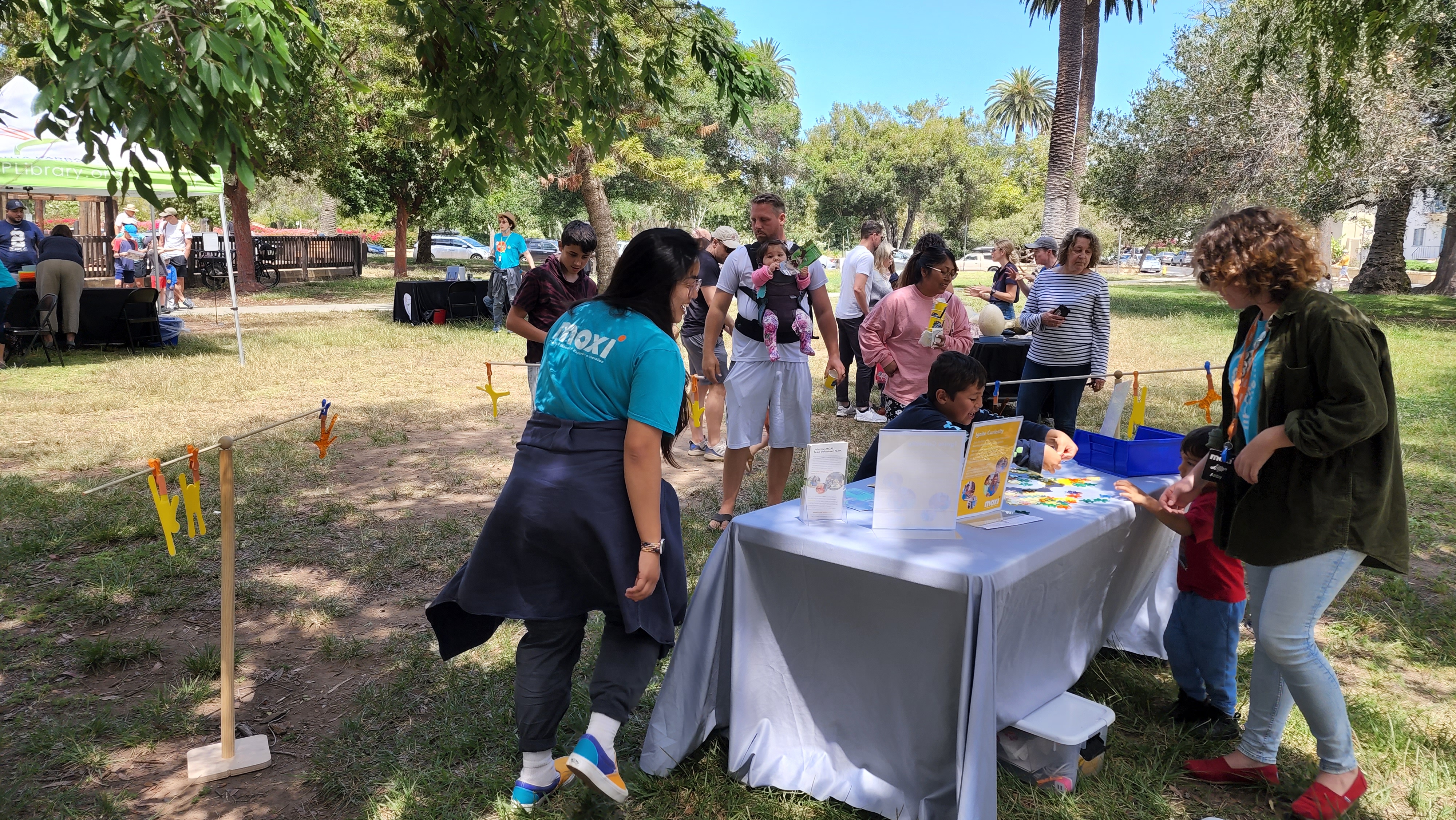 During the tumultuous pandemic times, SBPL staff have taken a step back to re-evaluate how they develop both summer programs and services, including activities and events, as well as the reading challenge.
Library Services Manager Molly Wetta and Senior Librarian for Youth Services Lisa Gonzalez began working with a state-wide coalition of Library professionals in 2020 to re-imagine summer learning through an equity, diversity, and inclusion lens. "Summer is always a Library's busiest time of year and the time we reach the most people, especially families. With equity work, you need a place to start, and Summer Reading was a natural choice," said Gonzalez.
The group has been meeting monthly to build a toolkit for Libraries to use to improve their summer programs and services. This work informed many changes to this year's summer reading program. "We really started from the question of why summer reading matters and why we think it is important," said Wetta. "We want to build community and celebrate reading and learning. It all starts there."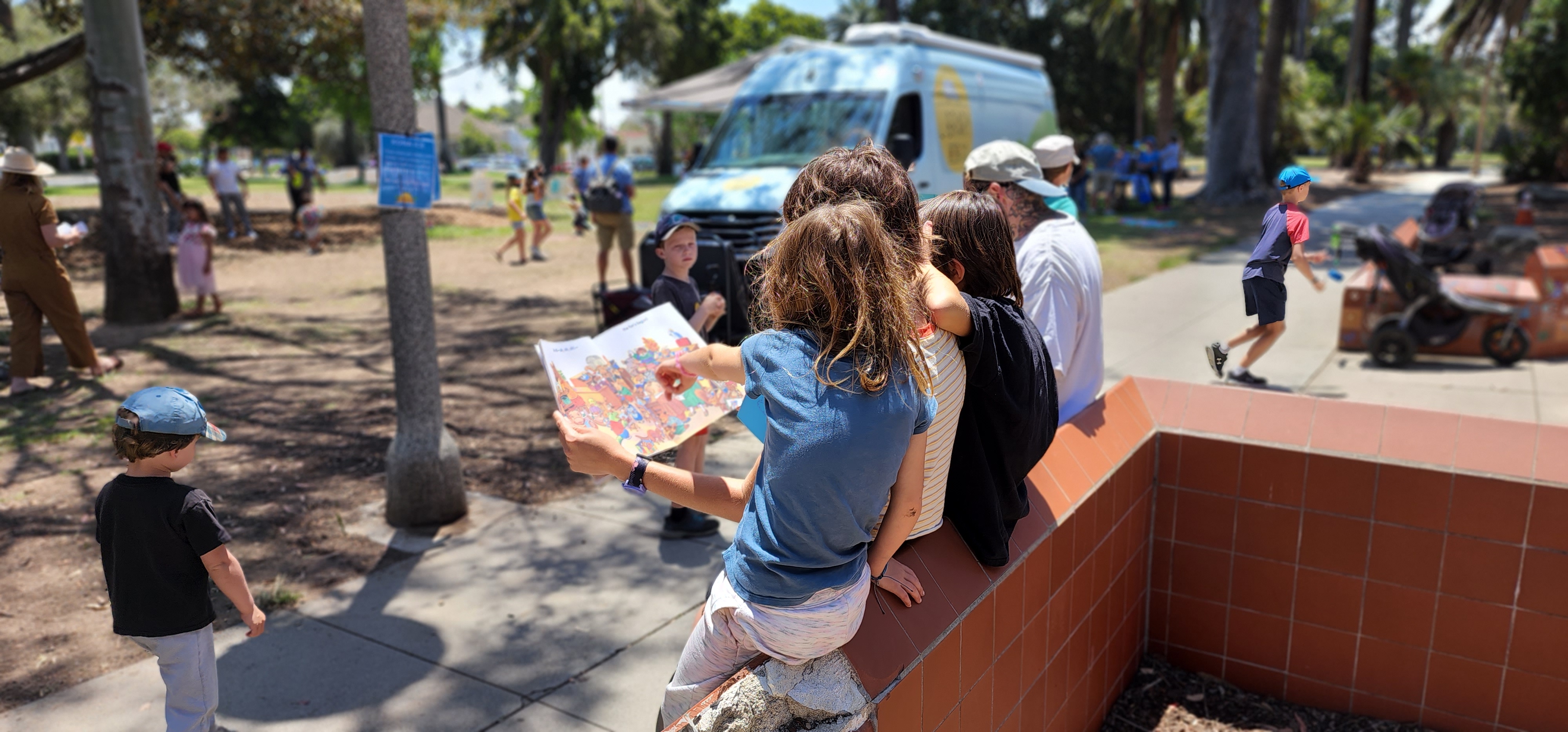 Readers of all ages, but especially school-age children, are encouraged to set their own reading goals. Reading for 20 minutes a day is a good place to start, but readers are also encouraged to try new genres, formats, or topics. Kids and teens receive a DIY reading journal and a free book for participating. Kids can collect special beads each time they visit a Library location or pop-up event and share what they've been reading and what they thought about it with library staff. Research shows that talking about books increases reading comprehension, an important skill for school-age readers. Parents have also commented that children's social skills suffered during the pandemic, and this approach also builds those essential communication skills.
The changes have been a hit with families. One parent said at the kick-off event, "Thank you so much for this! Our daughter's teacher said she really needs to work on reading regularly this summer, and I was trying to find the easiest way for us to track this. You did the work for us, and I think the beads will be a great motivator."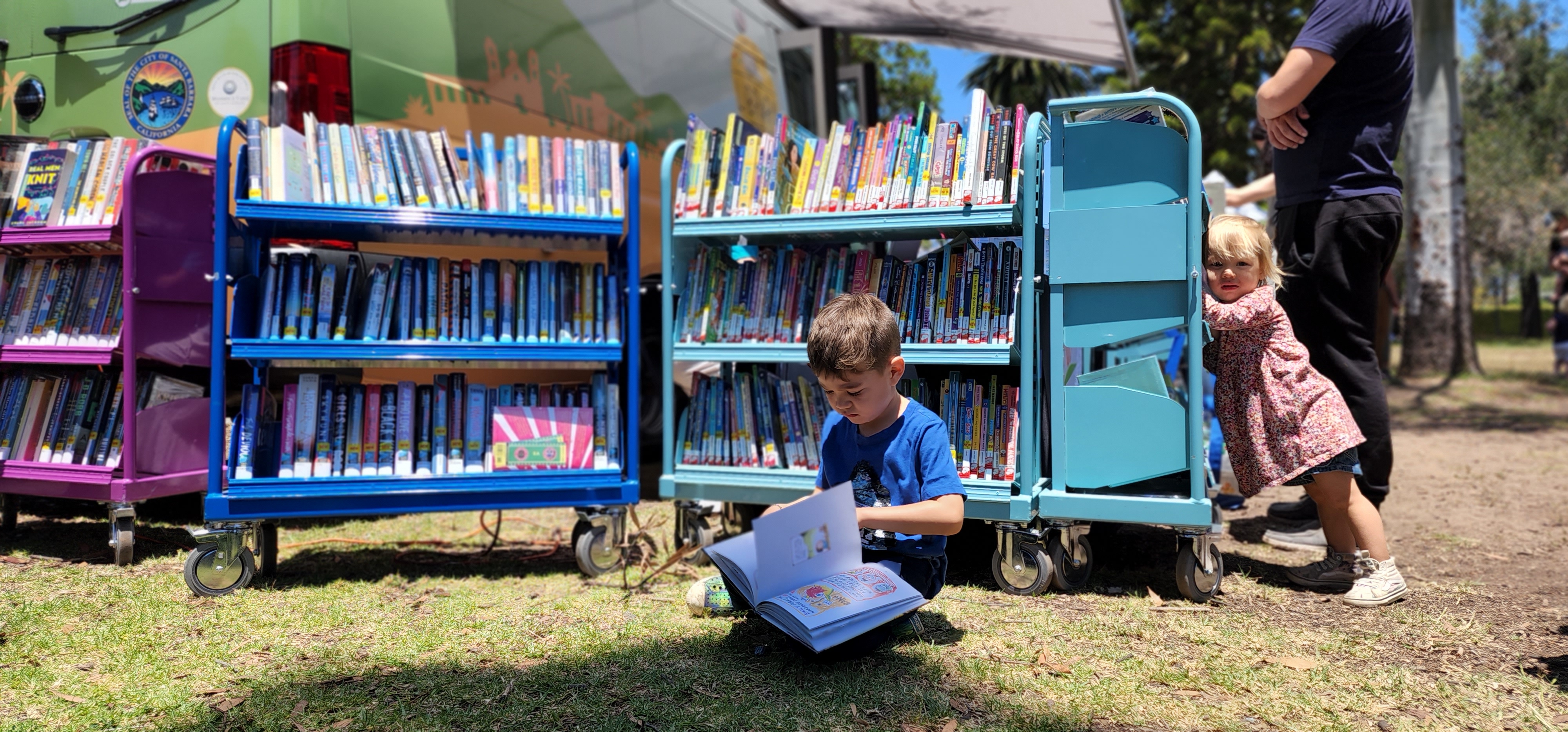 SBPL has also shifted much of its programming focus to reach out to underserved groups who might not otherwise be able to visit the Library during the summer. In addition to hosting a Foodbank of Santa Barbara County lunch site, SBPL visits other community lunch sites to set up activities, give away books, and tell kids about summer reading. On Friday nights, the Library on the Go van visits the Summer Nights at La Cumbre and provides activities for teens in addition to books. Groups like Summer School camps, United Way Fun in the Sun camps, Parks and Recreation Summer Fun, and summer programs from low-income housing developments all receive visits from the Library or special invitations to library programs.
That's not to say there isn't a lot going on in the Library! During the pandemic, SBPL staff created thousands and thousands of take-home STEAM maker kits, which were a massive hit with families. Instead of sending kits home with families, they can grab materials and work on the activity inside the Library during open hours.
Programs like Library Lab include stations with activities for all ages, from babies and toddlers playing with sensory bins to tweens learning to code with Cubelets. Staff are available to support learning and work with small groups, but families can come and go as they please. "Unlike a structured class, people can drop in at any time and follow their own interests. Plus, when you have kids that span a wide age range, our more traditional classes left some kids out. This way, everyone can learn and play together," said Gonzalez.
For those who want to track their summer reading online, SBPL offers a digital way to set goals, earn badges, and log their reading time. Sign up today!