ID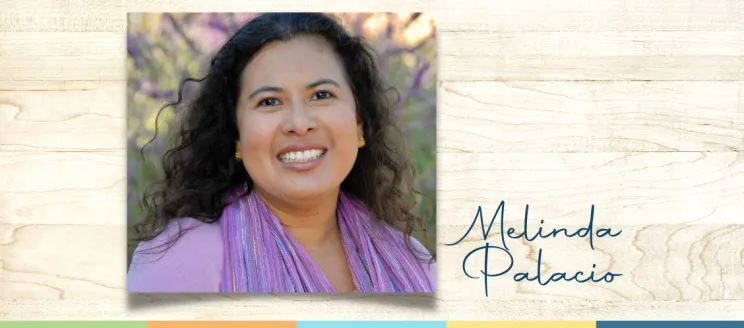 Title
Melinda Palacio to be Appointed as 2023-2025 Santa Barbara Poet Laureate
Authored on
April 18, 2023
Body
The Santa Barbara County Office of Arts and Culture, in partnership with the City of Santa Barbara and Santa Barbara Public Library, is pleased to announce that Santa Barbara City Council is anticipated to install Melinda Palacio as Santa Barbara's next Poet Laureate. Ms. Palacio's induction, which is open to the public, is scheduled for the April 18, 2023 Council meeting at 2 p.m., located at Santa Barbara City Hall, 735 Anacapa St, Santa Barbara, CA 93101.
Ms. Palacio, an internationally-lauded poet, author, and speaker, will serve as Santa Barbara's first Chicana Poet Laureate. She was nominated by several community members, and recommended to Council for appointment by the City Arts Advisory Committee. A long-time resident of Santa Barbara, Palacio noted, "Santa Barbara itself is a poem. Santa Barbara is the city that made me a poet."
Palacio's poetry chapbook, Folsom Lockdown, won Kulupi Press' Sense of Place award. Her novel, Ocotillo Dreams, received the Mariposa Award for Best First Book at the 2012 International Latino Book Awards, as well as a PEN Oakland-Josephine Miles Award for Excellence in Literature. Her full-length poetry collection, How Fire Is a Story, Waiting, received First Prize in Poetry at the International Latino Book Awards. Her work has also been featured on the Academy of American Poets' Poem-a-Day Program. Locally, Palacio received first place in Poetry at the 2003 Santa Barbara Writers Conference.
Lee Herrick, who was appointed by Governor Newsom in 2022 as California's Poet Laureate, has described Palacio as "a marvelous talent at the top of her game." Herrick praised her book, Bird Forgiveness, writing, "Melinda Palacio masterfully explores confinement, liberation, freedom, and flight. Abundant joy and wonder run through the poems – and they examine human behavior and relationships with wisdom and grace."
Palacio will serve as the City of Santa Barbara's 10th Laureate. The City established the position in 2005 to expand community engagement in City activities, and increase the visibility, presence, and accessibility of poetry for all. In 2017, the Santa Barbara Public Library became the official home of the Poet Laureate, joining as a major steward and program partner. Palacio succeeds a number of deeply-impactful Poets Laureate, including late Barry Spacks, Perie Longo, David Starkey, Paul Willis, Chryss Yost, Sojourner Kincaid-Rolle, Enid Osborne, Laure-Anne Bosselaar, and Emma Trelles.
"Collaborating with Poets Laureate to bring make the literary arts more accessible in the community has been a highlight of Santa Barbara Public Library's programming over the last 5 years. We look forward to supporting the work of Palacio, especially in targeting our Spanish-speaking community," shared Jessica Cadiente.
As Poet Laureate, Palacio hopes to offer new platforms for community members, especially those who have been historically underserved, to connect with poetry. One program would be, "pop-up readings at some unusual places, such as laundry mats, parks, and beaches." Palacio, who is bilingual, said that she has been inspired by community members to create connections. "My neighbor from Ecuador, whose first language is Spanish, says she would like to write poetry but doesn't know where to start, I imagine there are many more people in Santa Barbara who feel the same way. I would take a lead role and increase participation and exposure to poetry by connecting cultures within our own communities in Santa Barbara and beyond."
For more information on the Poet Laureate Program, visit the Library's website.
---
About the Santa Barbara County Office of Arts and Culture
The Santa Barbara County Office of Arts and Culture is a Division of the County's Community Services Department, serving as the local governmental umbrella for arts and culture projects and programs within the County. The Office represents a longstanding partnership between the County of Santa Barbara and the City of Santa Barbara. For more than 30 years, both governments have shared resources and staff to maximize support for Santa Barbara arts and culture institutions, programs, initiatives, and projects. For information, visit www.sbac.ca.gov. 
About the Santa Barbara Public Library
The Santa Barbara Public Library is a department of the city of Santa Barbara and is dedicated to supporting education for all ages through classes and events, building a community of readers, empowering individuals with free access to information, and connecting people to community resources. For information, visit www.sbplibrary.org.