ID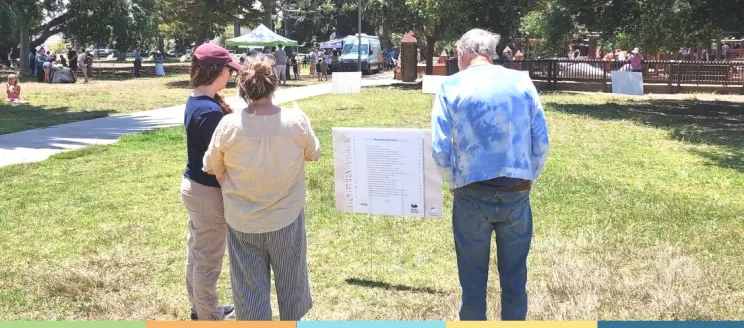 Title
Poetry is Not a Luxury: Hispanic Heritage Month Youth Poetry Workshop
Authored on
October 20, 2022
Body
In 2022, Santa Barbara Poet Laureate, Emma Trelles, was named an Academy of American Poets Laureate Fellow. This prestigious award will enable Trelles to further develop the Mission Poetry Series to include additional honoraria for poets and four seasonal community poetry classes in conjunction with the Santa Barbara Public Library, as well as help sustain her own writing practice. The Santa Barbara Public Library is the home of Santa Barbara's Poet Laureate, and this collaboration allows the library to create unique programming and provide free poetry readings and workshops to the community.  
Our first collaboration as part of this partnership  was with Xicanx poet Crystal AC Salas. SBPL hosted workshops led by Salas for local teens, asking them to re-imagine the world around us through poetry. In addition to the in-person workshop, Crystal recorded a video of the exercise in creating a poem to allow others to participate in the same exercises. 
SBPL invites local youth to create and contribute their own poems by watching Salas' virtual workshop, Poetry as a Portal to Imagining Worlds. These poems will be published, printed on signs, and displayed in a Poetry Walk that the library will present at our community parks. To create your own poem and contribute to our Poetry Walk, watch this virtual workshop and use the worksheet provided by Salas below to write your own poem.
Then submit your work in this application for a chance to be featured in our next Poetry Walk. Poems must be 25 lines or less. Up to twelve poems will be selected.