ID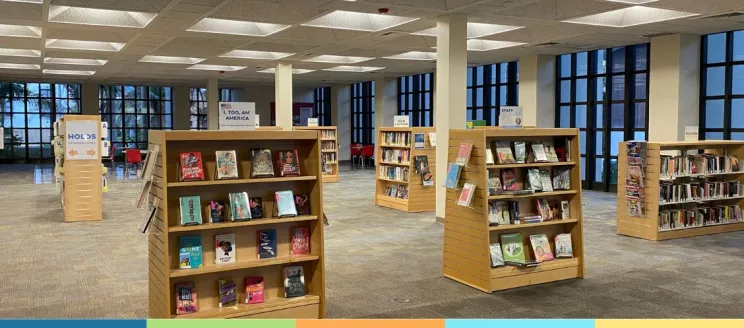 Title
Santa Barbara Public Library Expands Hours on Evenings and Weekend
Authored on
September 16, 2023
Body
Santa Barbara Public Library received additional funding for staffing from City Council during the FY24 budget process in order to restore open hours on evenings and weekends. After recruitment, hiring, and training, SBPL will we implementing expanded hours beginning October 8, 2023 at Central and Eastside Libraries. 
New hours of operation are: 
Central Library
Monday through Thursday 10 a.m. - 7 p.m.
Friday and Saturday 10 a.m. - 5 p.m. 
Sunday 12 p.m. - 5 p.m. 
Eastside Library 
10 a.m. - 6 p.m. Monday through Thursday 
10 a.m. - 5 p.m. Friday
10 a.m. - 2 p.m. Saturday 
"We know that the lack of Sunday, Monday, and evenings hours at Central Library was limiting access for many in the community," said Library Director Jessica Cadiente. "We're thrilled to have the support of City Council to extend hours to make it more convenient for families, professionals, and those with less flexible schedules to visit the Library in order to access our collections and services or attend educational programs and events." 
In preparation for the new schedule, all Santa Barbara Public Library locations will close at noon on October 4 in order to have a staff training. 
Santa Barbara Public Library is also updating some circulation procedures.
Beginning October 7, physical items checked out are eligible for one automatic renewal if no one has reserved the item. After one automatic renewal, a patron may manually renew up to two additional times if no one has reserved the item by logging into their online account or contacting library staff. After three renewals, items will be due back to any SBPL location. 
Additionally, now that Central Library will be open 7 days a week, the length of time physical items will remain in the hold shelf will be 7 days.