Title
Faulkner Main Gallery: A Glimpse Back in Time: Highlights from the Edson Smith Photo Collection
Body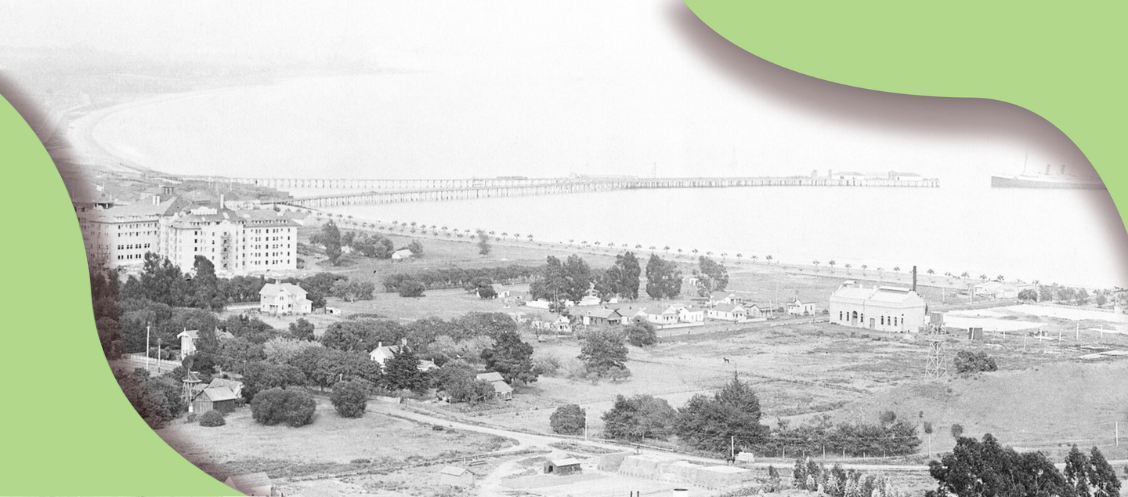 During August, the Santa Barbara Public Library will exhibit highlights from the Edson Smith Photo Collection in the Faulkner Main Gallery. Join SBPL for a 1st Thursdays Reception from 5 pm - 8 pm on August 3, 2023.
The Edson Smith Photo Collection contains over 3100 historical images of Santa Barbara from the 1870s-1950s and is named for the Santa Barbara native and long-time resident Edson A. Smith (1877-1947), who collected many of the photographs. The collection captures images of historic buildings, adobes, houses, views of State Street, cultural landmarks, local dignitaries, and many events, including early Fiesta parades, the arrival of the first Southern Pacific train in Santa Barbara in 1887, and the aftermath of the Santa Barbara Earthquake on June 29, 1925. 
The historic photographs were donated to the library after Smith's death and were locked in a filing cabinet for decades. In 2015, the library received private funding to digitize and describe and host the collection online. Photos from the Edson Smith Collection have appeared in numerous publications and articles. Three images (including one of the Santa Barbara Public Library) were exhibited in the show Italy in Hollywood at the Museo Salvatore Ferragamo in Italy in 2018. 
For this exhibition in the Faulkner Gallery, Library staff selected 30 black and white images demonstrating the breadth of scope in the Edson Smith Collection. 
John C. Woodward provided funding for the Edson Smith Digitization Project.