Title
SBPL Presents SB Pride & Joy: An Art Exhibition by BIPOC and LGBTQ+ Artists
Body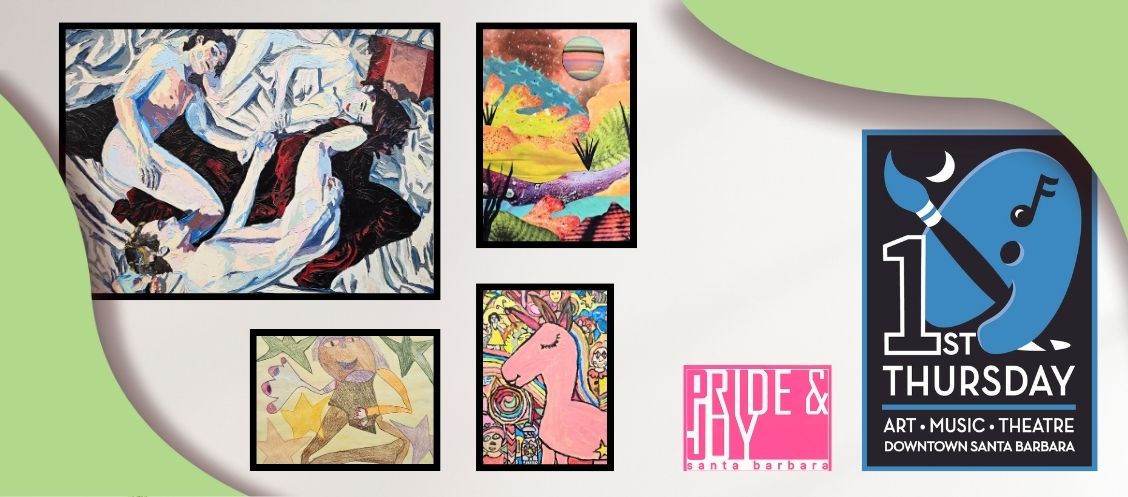 Santa Barbara Public Library presents an exhibition of art by local LGBTQ+ (lesbian, gay, bisexual, transgender, queer) and/or BIPOC (Black, Indigenous, and people of color) artists in the Faulkner Gallery in coordination with Pride & Joy Santa Barbara, a pop up event creating a gayborhood and queer destination on the West Coast. 
Exhibiting Artists include: 
Lynn-Marie Veverka
Catalina Bertola
Tommy Alexander
Anonymous
Kai Roldan
Jami Joelle Nielsen
Lisa La Mer
Leonard Wilson
Maria Arroyo
Simone DuMong
Moxie Bright Evans
Phoenix Davidson
Anais Lagunas
Emerald Astro
Each year, SBPL chooses at least one month to host a gallery exhibition for artists in conjunction with Library programming or community events, with a goal of providing access to gallery space for new and emerging artists or those from historically underrepresented backgrounds. Artists do not pay gallery exhibition fees for exhibitions organized by the Library. Previous Library exhibitions have included "Things We Do Not Say" which invited immigrants and children of immigrants to showcase works based on their heritage and inter-generational communication in September and October 2021, and "Through Many Windows: A World Reimagined" in conjunction with SB Reads 2022 and inspired by the themes in the featured title The Fifth Season by N. K. Jemisin in October 2022.