ID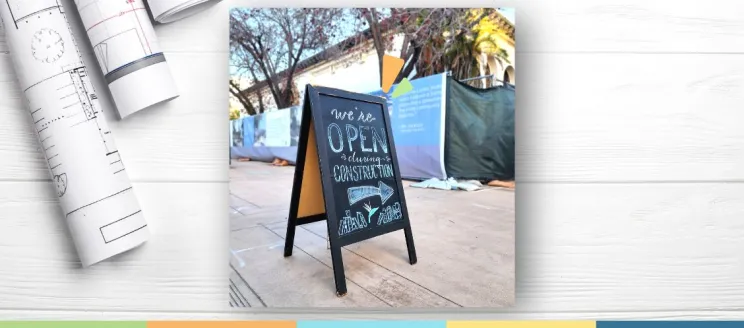 Title
Central Library Will Have Limited Services Due to Construction March 6 - March 13
Authored on
March 1, 2023
Body
Santa Barbara Public Library will have limited services at Central Library March 6, 2023 through March 13, 2023 due to construction projects. Asbestos abatement will be conducted as part of the new ADA elevator construction and for the health and safety of staff and patrons, the main library will be inaccessible. Limited services will be available in the Faulkner Gallery.
Reserved items that are not picked up by close of business on March 4 will be relocated to the Faulkner Gallery. A limited number of materials will also be available for browsing. Library staff will be on hand to check out materials and assist with Library accounts during regular business hours Tuesday through Saturday of this week.
No storytimes will take place in Faulkner Gallery this week. Instead, Central Library's early literacy programs have been relocated to Alameda Park. Join us for Wiggly Storytime at 10:30 a.m. on Tuesday, March 7, Bilingual Music & Movement at 10:15 am and Baby & Me at 11:00 am on Wednesday, March 8. Additional storytimes are available at Eastside Library and with the Library on the Go van throughout the week.
Other programs will continue as scheduled. Visit the Library's calendar for full details.
The Faulkner Galleries will be open and available for viewing of art during Central Library's normal open hours, with the exception of scheduled room rentals.
Library services such as computer use, printing, microfilm access, reference assistance will not be available during this time.
SBPL would like to thank the community for their patience as we navigate construction. We look forward to the new Michael Towbes Plaza and accessible elevator to be completed later this year.
Contact: Molly Wetta, Library Services Manager
Email: MWetta@SantaBarbaraCA.gov
Phone: (805) 564-5642