ID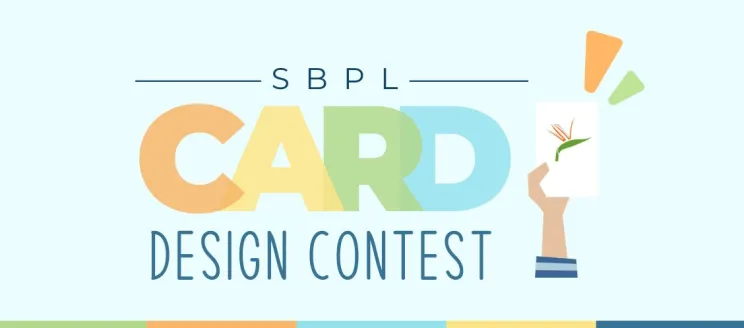 Title
Santa Barbara Public Library Invites Artists to Submit a Library Card Design
Body
Calling all artists! What does a library card mean to you? Enter the 2023 Library Card Design Contest for a chance to have your artwork featured in a limited edition SBPL library card.
Submissions may be made electronically through this form or in person at any SBPL location on a paper form. The deadline for submissions are March 26, 2023. 
One winning design will be selected by public vote for each age group. A committee of representatives from the Library Board, Friends of the Library, Santa Barbara Public Library Foundation will select an additional design. Public voting will take place March 28 through April 4 on social media, the Library's website, and at all SBPL locations. 
Library cards with the winning designs will be announced at the Library's Open House at Central Library on April 27 at 5:30 PM in celebration of National Library Week. Winners will receive a $100 gift certificate to Art Essentials courtesy of the Santa Barbara Public Library Foundation.
One entry per contestant 

All photos and/or illustrations must be original works created by you 

The Santa Barbara Public Library is granted the right to reproduce your work on a Library card when you submit 

Designs can be horizontal or vertical 

Designs must incorporate reading and/or libraries 

Words and numbers can only be incorporated as graphic elements 

Submissions with incorrect spelling, grammar, or copyrighted images will be disqualified

Submissions may be any medium (illustration, pen, photography, etc.)

Computer-generated images are acceptable as long as they are original (no clip art) 

Digital submissions should be 1050 x 639 pixels with a resolution of 300 dpi or higher

Do not include your name within the border of the image