ID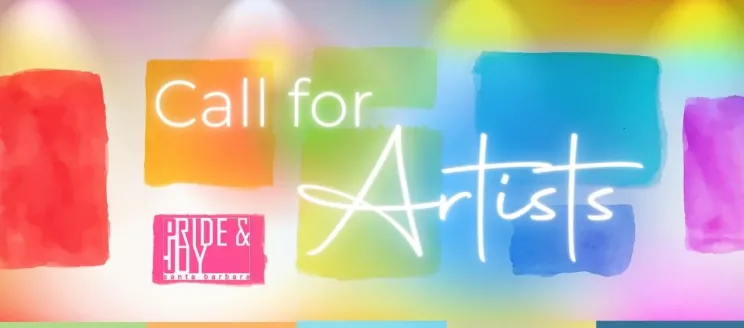 Title
Call for Artists for Library Curated Exhibition in Santa Barbara Public Library's Main Faulkner Gallery for Pride & Joy Santa Barbara
Authored on
August 11, 2023
Body
Santa Barbara Public Library invites local artists to participate in an exhibition in the Faulkner Gallery during October 2023 as part of a Exhibition in coordination with Pride & Joy Santa Barbara, a pop up event creating a gayborhood and queer destination on the West Coast October 5-8, 2023. Learn more about this event series on their website.
In alignment with SB Pride & Joy, SBPL is committed to amplifying voices and changing narratives for queer and trans people of color. For the Pride & Joy Art Show, we are seeking artists who identify as LGBTQ + and BIPOC. There will be no fee for gallery use for artists participating in this group show curated by the Library.
SBPL re-imagined the process for providing access to the Faulkner Galleries in 2023 with the intention of allowing emerging artists, diverse voices, and artists from traditionally underrepresented groups to have equal access, and reserves the main Faulkner Gallery for two shows annually that complement Library programming and initiatives.
 
SBPL invites local artists and photographers to submit their work for a featured show in the Faulkner Gallery during October 2023 by completing this form. Works  may be newly created or existing works, but Artist's Statements must explain how the works relate to Pride & Joy in Santa Barbara and amplify the voices of queer and trans people of color. 
Artwork Guidelines:
Open to all visual arts media in two dimensional form. 
Artists should be adults or teens (age 13+). 
Artist statement should explain how the works respond to the theme "Santa Barbara Pride and Joy." 
Priority will be given to artists who identify as LGBTQ+ (lesbian, gay, bisexual, transgender, queer) and BIPOC Black, Indigenous, or Person of Color). 
Images of explicit sexual content or violence will not be considered.
Artists should be residents of Santa Barbara County. 

Exhibition Calendar:
Monday, September 18, 2023: Submissions due
Friday, September 22, 2023: Notification of selected artists 
Monday, October 2, 2023: Installation of art
Thursday, October 31, 2023: Take down art
Santa Barbara Public Library is a department of the City of Santa Barbara. Visit the Santa Barbara Public Library online at SBPLibrary.org for information about programs and services. All library programs are free and open to the public.