ID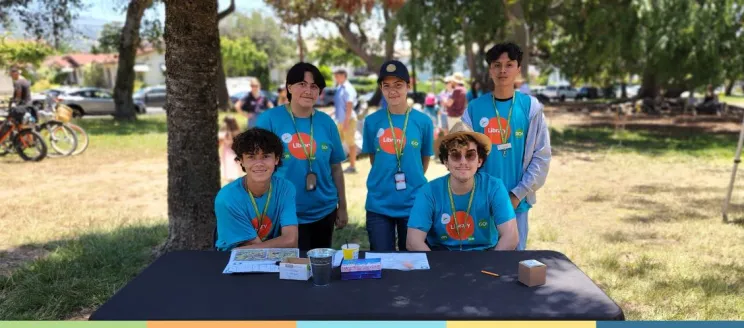 Title
Santa Barbara Public Library Hiring Teen Interns for Summer
Body
The Santa Barbara Public Library is offering a Summer Teen Internship, a unique and valuable opportunity for high school students to gain work experience and explore their interests in civic service, library services, or entrepreneurship. 
The Teen Intern Library Program provides students with the chance to work alongside experienced library staff, learning about the various functions of a library. Interns can choose from two tracks: library services or entrepreneurship. 
Teens focused on library services will support youth programming and outreach by assisting with preparing programming materials, leading activities at Lunch at the Library,  guiding kids through stations at Library Lab, a hand-on STEAM learning program for youth, and promoting the summer reading challenge.  
Teens in the entrepreneurship track will have the opportunity to learn about the Library's makerspace technology, and explore marketing, financial planning, and branding. Teens in both tracks will also participate in workshops on college and career readiness, resume building, and job interview skills. 
"We are thrilled to offer this opportunity for high school students in our community," said Jessica Cadiente, Library Director. "This program provides students with hands-on experience in city government, a chance to explore future career options."
Interns are paid $15.50 per hour and are expected to work a minimum of 12 hours per week from June to August. 
SBPL's Teen Internship program is funded by a grant from the California State Library. 
To apply, students can online at the City of Santa Barbara website. 
The Santa Barbara Public Library is a department of the city of Santa Barbara and is dedicated to supporting education for all ages through classes and events, building a community of readers, empowering individuals with free access to information, and connecting people to community resources. All Library programs, services, and events are free and open to the public. For information, visit www.sbplibrary.org.
Contact: Arturo Rodriguez, Senior Librarian
Phone: (805) 962-7653
Email: ARodriguezMartinez@SantaBarbaraCA.gov