ID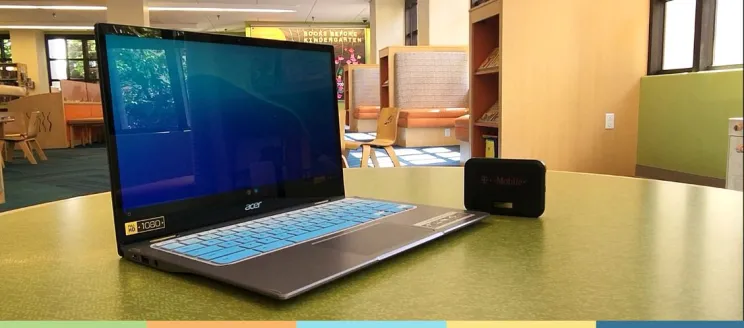 Title
SBPL Collaborates with Partners in Education to Distribute Free Computers
Authored on
March 25, 2023
Body
Are you in need of your own computer? Do you feel safe disclosing your personal and financial information on the internet? Are you comfortable teaching your children about internet safety?
Join SBPL and Partners in Education for an internet safety course and receive a free computer. The computer will be yours to keep for personal and professional use. It also serves as a perfect tool to support your children in their education. The internet safety course covers important topics such as: cyber-bullying, phishing, privacy settings, enabling parental controls, etc. Partners in Education prepares students for the world ahead through business, school, and community collaboration.
Please register for the event in the Library's calendar to reserve your free computer. The internet safety courses and computer distribution will take place at the Eastside Library on April 12, 2023. The English course and computer distribution will be from 5 to 6 p.m., and the Spanish course and computer distribution will take place from 6 to 7 p.m. Patrons must attend the internet safety course in order to receive the free computer.
Registration is required to ensure enough computers will be available for distribution. Register by Apr 10, 2023.
Please call or visit any Santa Barbara Public Library branch if you need help registering.
The Santa Barbara Public Library is a department of the city of Santa Barbara and is dedicated to supporting education for all ages through classes and events, building a community of readers, empowering individuals with free access to information, and connecting people to community resources. For information, visit www.SBPLibrary.org.
Contact: Catalina Morancey, Spanish Outreach Coordinator
Email: CMorancey@SantaBarbaraCA.gov
Phone: (805) 963-3727